Knee pain is a formidable foe and we don't take the challenge lightly. That's why we offer you the best possible options and care available to get rid of your knee pain. We'll develop a plan to get you back in the game as soon as possible.
WHY HAVE KNEE SURGERY AT PHOENIX SPINE & JOINT?
We're committed to solving your knee pain problems with the least invasive treatment possible.
What is Robotic Knee Replacement Surgery?
When all other treatment options have failed to give you relief, you may need a robotic knee replacement. At Phoenix Spine & Joint, we use the Navio robot for the most precise placement of the best-fitting implant. Some doctors don't use the robot for knee replacement surgery, despite it being 400% more precise and allowing advanced decision making to pick the perfect implant. We wouldn't have surgery without the robot, so we don't expect you to either- we use it on every case.
A partial knee replacement is half the surgery and half the recovery time of a total knee replacement.  We evaluate all patients for this option before considering a total knee replacement.
A total knee replacement is the option you'll need to consider if more than one compartment of your knee is damaged from arthritis. It's done in a minimally invasive manner with the Navio robot for a more precise fit using  the Smith & Nephew Journey implant, the only one designed to last 30 years or more.
Here's what you can expect with Knee Replacement Surgery at Phoenix Spine & Joint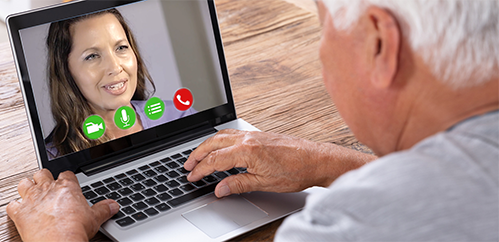 First, get a free second opinion.
When you contact us, you'll be connected to a Patient Solutions Advocate to serve as your personal concierge. They will help to guide you through every step of your journey with us. He or she will verify your benefits and help answer any questions along the way.
We'll ask that you upload your MRI, CT or X-Ray images to our secure portal. If you don't have current imaging, we can order new imaging. You'll also complete a brief survey about the pain you're experiencing. Then, we'll schedule a free second opinion to discuss your symptoms.
We know how challenging it can be to get out when you're in pain. So, we offer a free second opinion done from the comfort of your own home by video conference. During this call, you'll speak with one of our providers who will evaluate your imaging and discuss your symptoms. You'll have the opportunity to ask questions about your treatment options.
Preparing for knee replacement surgery
What to expect before knee surgery
Once you're cleared for surgery, we'll provide instructions for before surgery to ensure you have a safe and successful procedure. Here's a peak at what you can expect before knee surgery at Phoenix Spine & Joint.
Post-op Recovery Instructions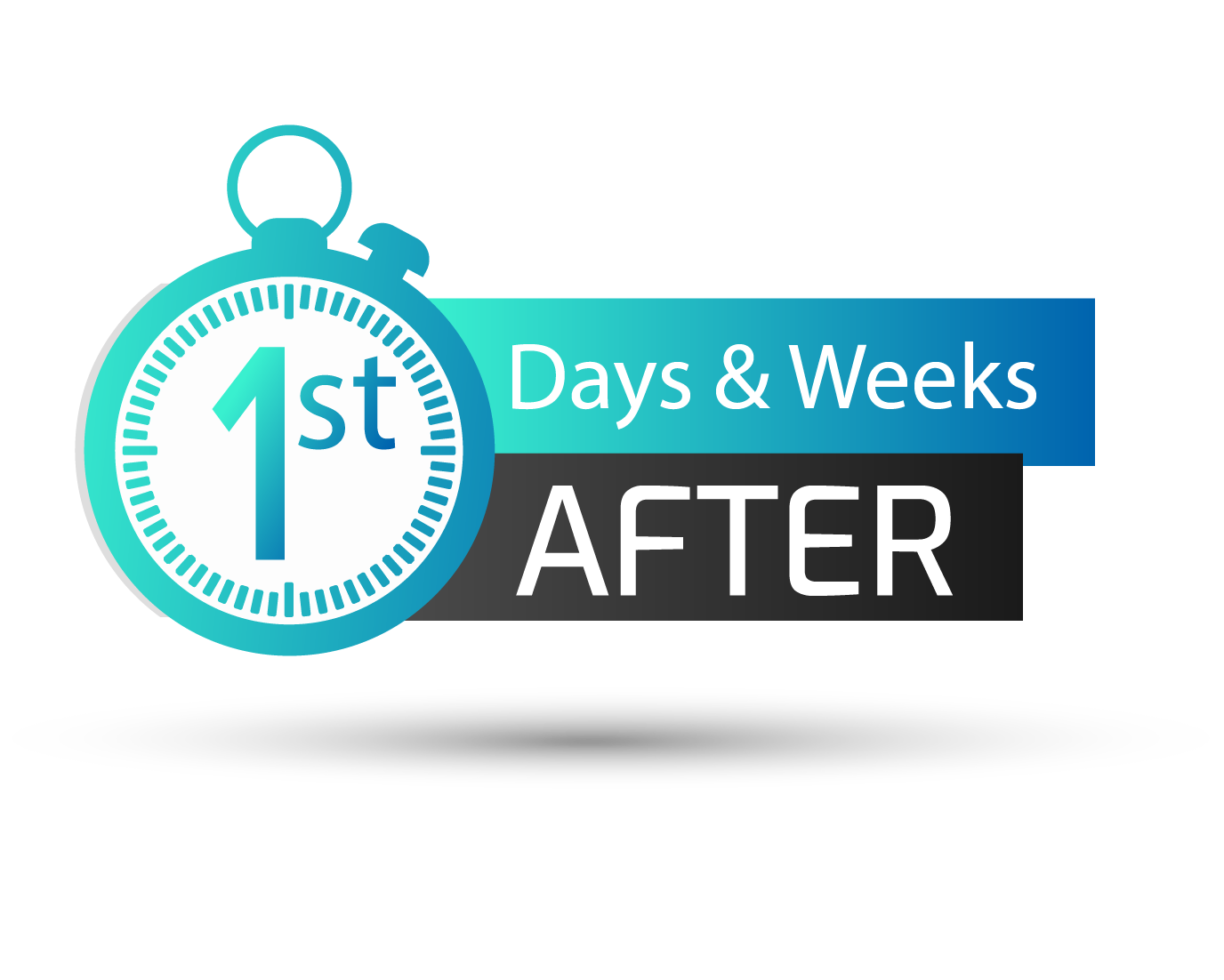 Your Knee Replacement Recovery Guide
The first few weeks after surgery are crucial to your recovery. Getting right back on your feet after surgery helps you recover faster, improves your long-term outcome, and avoids complications. Most people who do really well after surgery make great gains in the first three weeks. We want you to be one of those people. Please follow the steps outlined below to stay on track for an excellent result. Our nurse will call you within the first three days of your surgery to check in on your progress and schedule your 3-week post-operative appointment.
Pain is normal, but you can stay ahead of the pain by watching the clock and taking your medication on schedule.
Relax, but make sure you get up once an hour to stand and stretch. You may begin bending your knee immediately after surgery and may apply full weight on the leg unless directed otherwise. You will be provided crutches, a walker or a cane to use as needed for balance.
Compression is important for recovery. Wear stockings when out of bed for the first week. A cold-compression unit should be worn as often as possible for the first two weeks or longer.
Try your best to keep your knee elevated above your heart if possible.
Formal outpatient therapy should begin 4 to 7 days after surgery (a prescription will be provided). You should also be performing home exercises on the days you don't have a therapy session. These exercises will be provided to you.
Observing some common-sense physical precautions can help you avoid painful days. A good rule of thumb is if it hurts, don't do it.
Your incision is closed with medical grade "glue." Let the glue fall off by itself in a couple of days. Don't pick it off. You may have a small amount of drainage from your incision, which is normal.
You may shower after your dressing is removed. Wash your body and hair with the soap of your choice, but wash your wound with liquid Dove, Ivory or Cetaphil soap.
After first shower, pat incisions dry with a clean washrag. Allow incisions to dry and leave open to air. For approximately two weeks, or until you have no scabs or openings, avoid soaking, baths, steam rooms, pools and lakes. Do not apply any ointment, lotions or substances on incisions unless directed by Phoenix Spine & Joint.
Narcotic pain medications can be very constipating. If you are taking a narcotic for post-operative pain, then you will need to take a stool softener as well. If you have been taking a stool softener and still have not had a bowel movement within two days of surgery, please call us immediately.
A low-grade fever (less than 101.5°F) is normal after surgery. Try Tylenol (one 350 mg tablet or a 500 mg extra strength), if you do not already have Acetaminophen in your pain
Our nurse will call within the first three days of your surgery to check in on your progress and schedule your three-week post-operative
In particular, if you experience any of the following items, please call us immediately:

Pain that is not under control at any time and/or prevents you from getting out of bed
Leakage of fluid from your wound; a few drops or spotting are normal, but a continuous stream is not
Fever greater than 101.5°F that does not respond to Tylenol
Painful or difficult urination
Productive cough
Weakness or numbness that was not present before surgery
Painful leg cramps associated with swelling
Headache that throbs when you stand up and is relieved by lying down
If you injure yourself, fall or have a new problem
If you are unsure about what to do to aid your recovery
As you're starting to feel better, it's perfectly fine to slowly ramp up your activity. But if something hurts, don't do it!
While you may be using either over-the-counter or prescription medications to help your recovery, there's no substitution for exercise. By now, you should be undergoing formal physical therapy and practicing your own exercises at home on the other days.
Back in action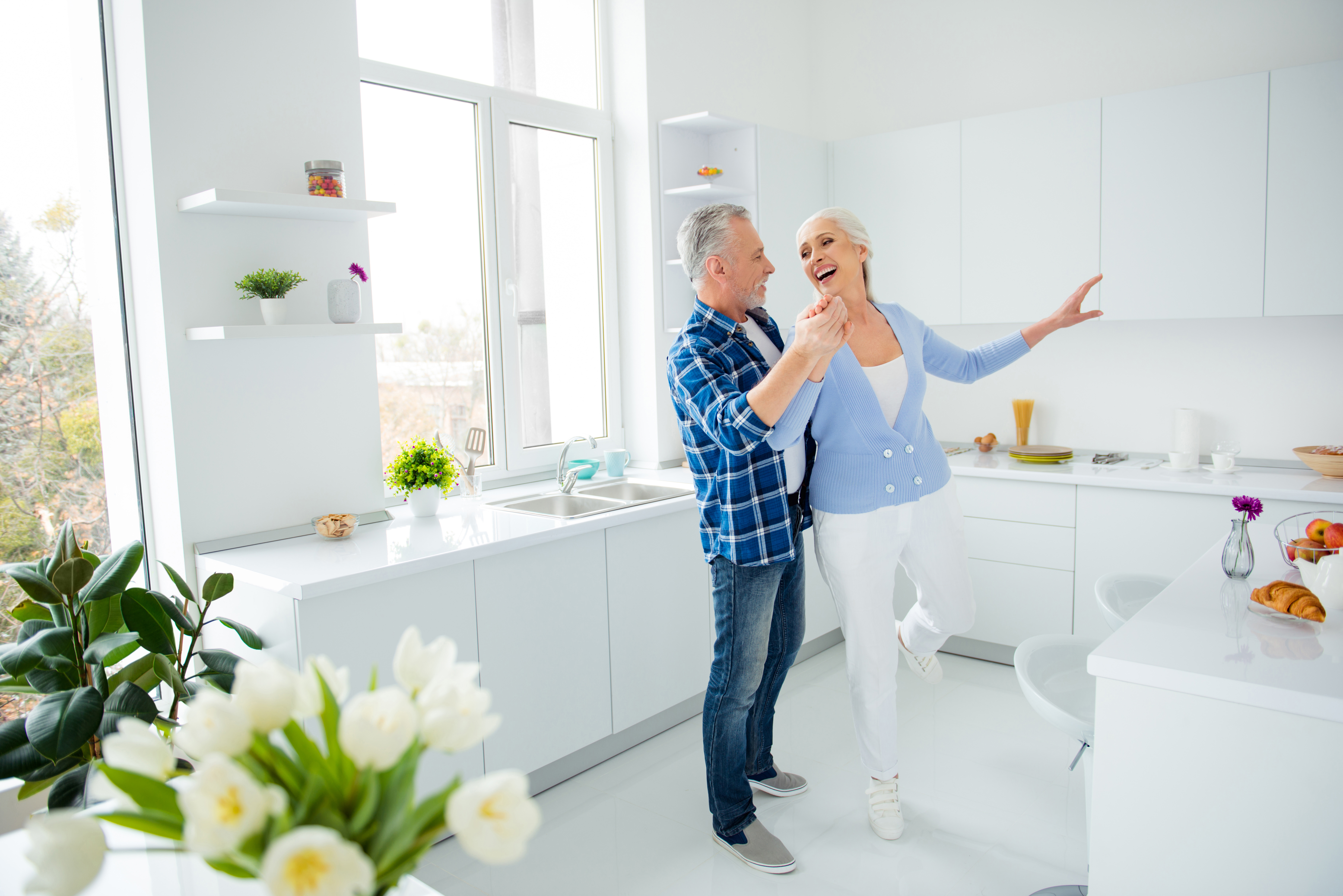 Tell us how great you're feeling
We can't wait to hear how you're feeling a few weeks after surgery. After six weeks, you should be able to get back to doing the things that you used to – walking, biking or playing golf. Whatever it is that you enjoy doing, tell us about it!
Post your progress on social media
Post a photo of you back in action on your social media channel and tag @phxspine. We'll send you a t-shirt in appreciation of your feedback.